About Us
When asked to describe himself, Jeffrey (who clearly doesn't know the meaning of the word avid but just knows that it is commonly used in biographies) says he is an "avid socializer, avid sleeper and avid man." When not jogging in his Vibram toe-shoes, he can most commonly be found amongst his friends being ridiculed for wearing toe-shoes.
Apart from jogging (pronounced "yogging", I believe the j is soft), Jeffrey can be found desperately trying to use his extremely expensive BA in French by harassing any francophone willing to give him the time of day.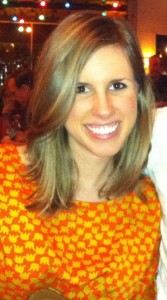 McCown is a Kardashian-enthusiast. She often knows what Kim K is doing even before Kourtney. When the show is on hiatus, she can be found watching other mindless programming including, but not limited to, The Bachelor, The Bachelorette, The Bachelor Pad, The Royal Wedding on DVD, The Kardashian Royal Wedding on Blu-Ray or really any filth E! deems worthy of the airwaves.
When not exploring the wonders of 24×7 reality TV, McCown can be found using her Masters in Mass Communication for the greater good of many Charleston area businesses.