From now until Saturday February 4th you can register online to try Subway's breakfast menu for free! Sign up at: http://www.myfreebreakfast.com/
Luckily there's a location on King Street that we tried this morning so stay tuned for the review.
Offer is only good for the following markets: All of South Carolina, Charlotte, Asheville, Augusta & their surrounding areas.
Type in your zip code & select the most convenient location: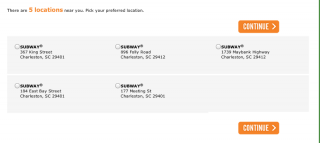 Pick a 30 min block between 7am and 10am: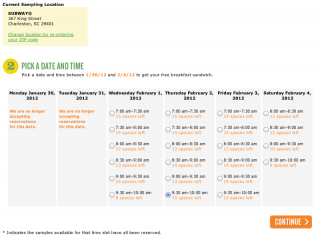 Select your "Mornin' Flatbread Melt" (coffee is free too!) and then enter your email address: